100% Happiness Guarantee – Consistently rated on Google
If you are not completely happy with the print quality we will work as hard as we can to make things right or provide a refund.
All our fine art stocks have similar archival properties and they will all do an exceptional job with imaging. Choosing one paper over another is often guided by familiarity with a stock and an artist's preference for a particular surface finish.
The Epson printers we use are capable of printing unsurpassed depth of colours using inks of the highest archival standards when used in conjunction with our fine art papers from Ilford, Canson and Hahnemuhle. These are the recognised papers that are used for artworks in Museums and Art Galleries around the world.
Wall Art and Photo Prints
Why use PosterFactory for your online printing?
If you are looking for high quality image and colour reproduction and a wide range of paper stocks chosen to ensure you get the most out of your artwork, then order your prints with PosterFactory. Our easy-to-use online printing service is ideal for photographers, artists and retailers or anyone wishing to get their images professionally printed at affordable prices. It includes custom and a wide selection of standard sizes with matt, satin or gloss finishes. We deliver to Sydney, Brisbane, Melbourne and Canberra and throughout Australia and aim to dispatch your order within 24hrs from receipt of payment and artwork.
Quality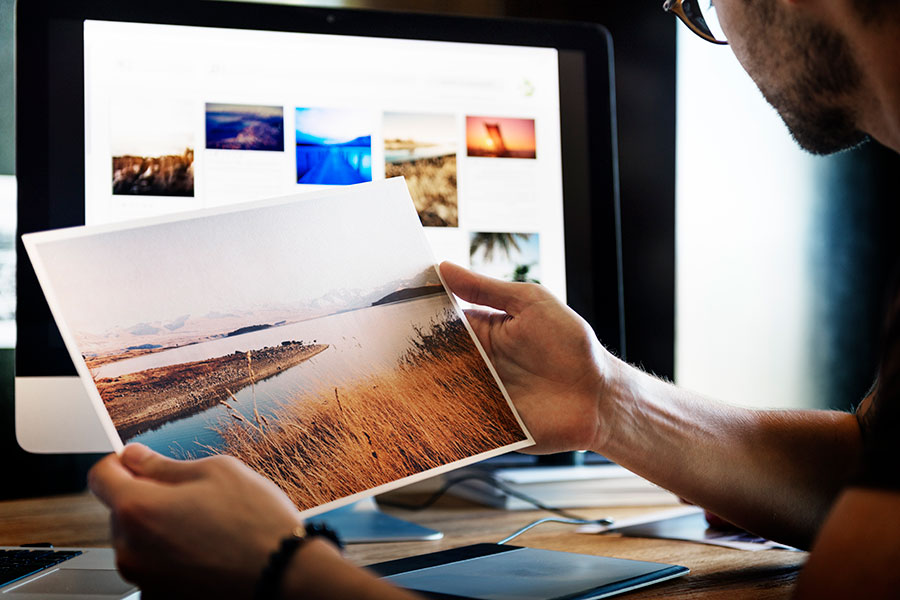 Outstanding Image Reproduction
All our printers are colour managed and ICC profiled for predictable and high-quality printing.
Expertise
Perfect Colour Matching
Our people are passionate about imaging and many are keen photographers outside of work. By selecting high-quality stocks and machinery our experts make sure they produce the best possible result from images submitted.
Innovation
The Best Prints!
We have over 30 years printing experience under our belt. At our Sydney print factory, we run a high level of automation from order to dispatch including computerised cutting of the finished posters and we are constantly working on perfecting the workflow.
If you are not completely happy with the print quality we will work as hard as we can to make things right or provide a refund.
Find any similar poster printing offer at a lower price and we'll beat it by 10%.
We have a great team based in Sydney who can turn around your prints very quickly – but not at the cost of a lower quality product.
Need help setting up your files?
Need a border around your image?
We trim to the size you select. To have a border around your image please include it on your artwork file so it sits within your selected print size. Find Out More
Is your file the correct size and resolution?
The recommended resolution for printing posters from A2 to A0 is a minimum of 72ppi at final output size. Higher resolution files would be even better. If the resolution of a file is too low the image will print soft or pixelated. Find Out More
Are you an Artrepreneur?
Dropshipping and Rewards
Nominate Dropshipping in the checkout and we will ship your work direct to your customer without branding or any paperwork enclosed and you will automatically receive tracking details. By becoming a member of our Rewards Program you will receive pixel rewards as your store grows in sales. Find Out More